Welcome to Tuxberry & Whit, where two sisters founded the brand to celebrate the sentimental side of life and encourage meaningful connections through thoughtfully designed products. From modern and sweet cards to artisanal and high-quality home goods, we take great care in each product we create, and we hope you find something here that makes you smile.
State Prints
SENTIMENTAL ART
Shop Tuxberry & Whit's collection of sweet modern prints that add a touch of color, art, and personal memories to your walls, whether it's from your travels or the places you call home.
discover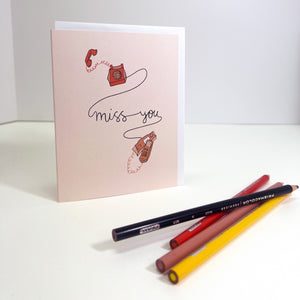 Who do you miss?
ENCOURAGEMENT
Brighten someone's day
and show them
how much they're loved -
SEND JOY
Best friends
Pen Pal Collection
Don't our friends deserve some sweet notes right about now?
Shop This
who even is
Tuxberry & Whit?
Tuxberry & Whit is the combined efforts of two sisters—sisters who are 2/3 of triplets. It's a story of sisters whose creative passions and desire to stay connected while living oceans apart prompted a business. Together they make things they like and share those things with others.